Caring for Aspire communities the Filinvest way
28 July, 2020
---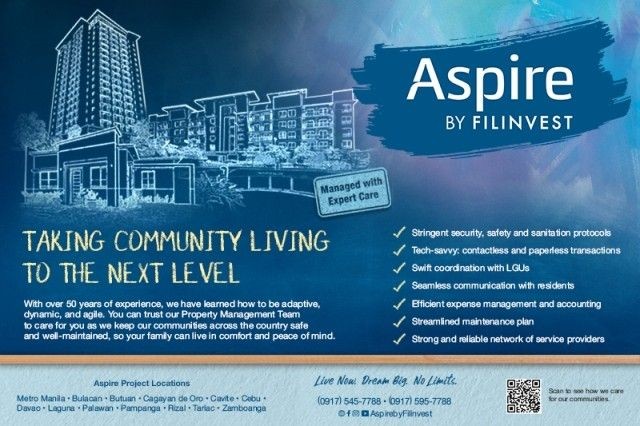 MANILA, Philippines — With a vision to enrich lives and help build more Filipino dreams, Filinvest continues to be more resilient and agile amid these challenging times.
Filinvest's over five decades of experience and expertise in real estate have fine-tuned its property management practices to be as adaptive and dynamic as possible. These are implemented in all the communities under the company's Aspire brand.
"Our dedication to providing safe and healthy communities for Filipinos drives us to be vigilant and responsive in any circumstances. This commitment is our inspiration," says Filinvest President and CEO Josephine Gotianun Yap.
Safe, secure communities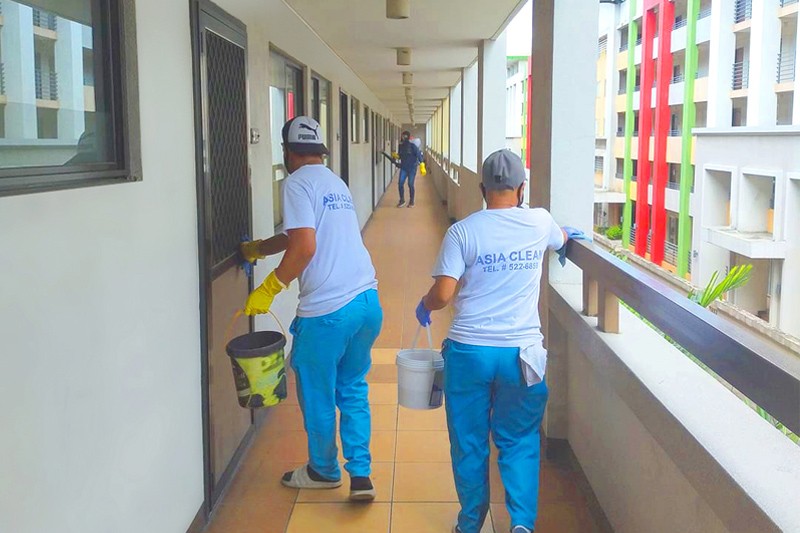 During the early days of strict lockdowns, Filinvest was quick to respond to the evolving national health and safety standards—especially that Aspire communities are located in the metro's key cities and provinces.
ProExcel, the property management arm of the real estate group, rolled out stringent security, safety and sanitation protocols in all its communities nationwide, which became more effective with seamless communication with residents.
Among the measures taken were rapid testing, thermal scanning, hourly disinfection, physical distancing measures with floor markers, and robust community announcements. These have made sheltering in place more comfortable and moving forward to the new normal much easier.
Embracing technology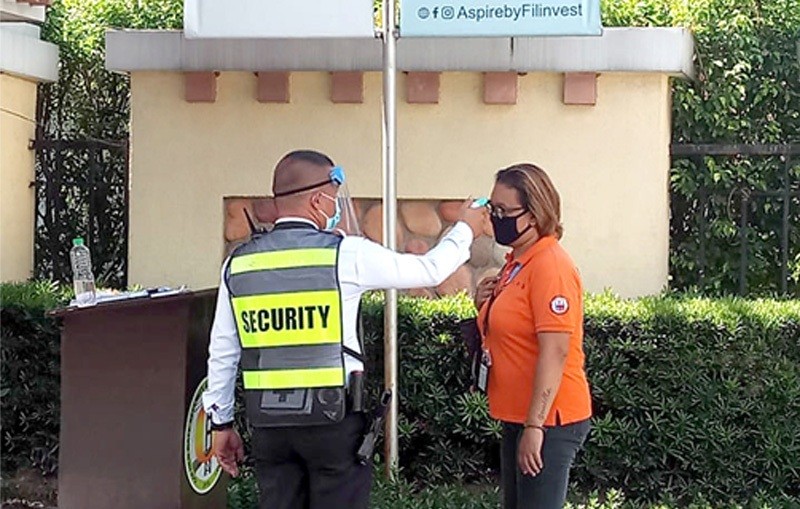 Filinvest has also incorporated technological innovations to face the challenge of the redefined nature of property management. It now strongly implements contactless and paperless transactions such as payments, account statements, community announcements, and job orders.
"Technology has also allowed our property managers to stay connected and send daily updates to their respective Boards with photos of accomplishments captured by the stay-in teams," adds ProExcel President Maricar Rosal.
Swift coordination with LGUs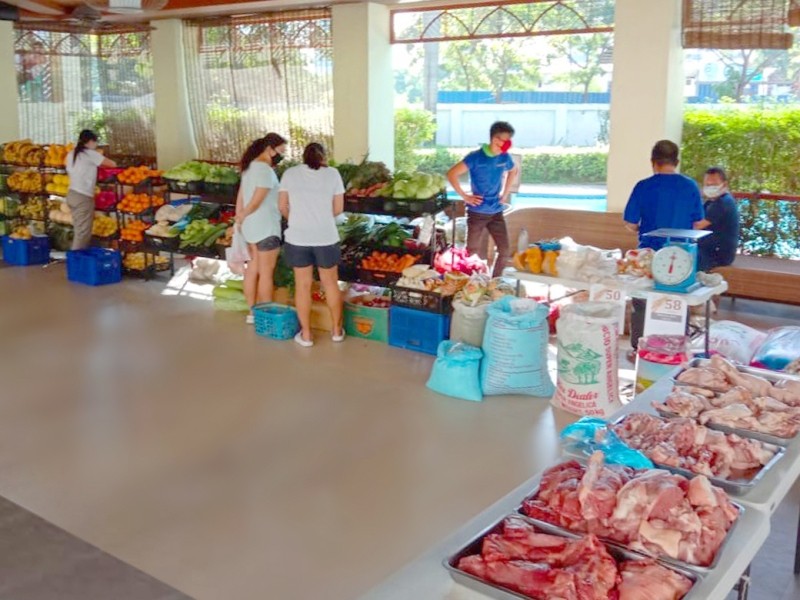 A harmonious relationship with local government units and a reliable network of service partners are among Filinvest's foundations for strong and streamlined community maintenance.
These fast-tracked urgent solutions like collaborating with local disinfection teams, sanitation trucks, and even community markets in various Filinvest properties.
Given Filinvest's collective effort and earnest commitment to allow homeowners to live fully in the moment and continue dreaming big, Filipinos can trust the Aspire brand to be their partner as they go through the different chapters and milestones in their lives.
Live in an Aspire community. We'll help you find your dream home safely with contact-free transactions and virtual tours.
Call (0917) 545-7788 or log on to www.AspirebyFilinvest.com to know more.
Source: PhilStar