Aspire by Filinvest: Redefining Condo Living
12 October, 2020
---
Home means different things to different people journeying through different phases of life. Some equate it with family while some with independence. Before, it was more of a restful retreat at the end of a long day. Now, it's a place that should be adaptive to work, inspiration, and productivity.
Nevertheless, whether it's built on the ground or perched in a high-rise building, home is where comfort, privacy, and safety abound. A place that supports lifestyles and dreams. A life goal that enables.
This is what Aspire by Filinvest aims when designing and building condo communities: to provide bastions of creativity, peace, and safety at the heart of the metro.
Aspire offers mid- and high-rise communities that let you live up the life you want now and dream big with no limits. Located in key cities, these condos open you up to the metro's hyperconnectivity. They link you to major thoroughfares that lead to commercial and business districts, educational institutions, and leisure hubs. They are also strategically situated in areas equipped with the latest fiber-optic broadband.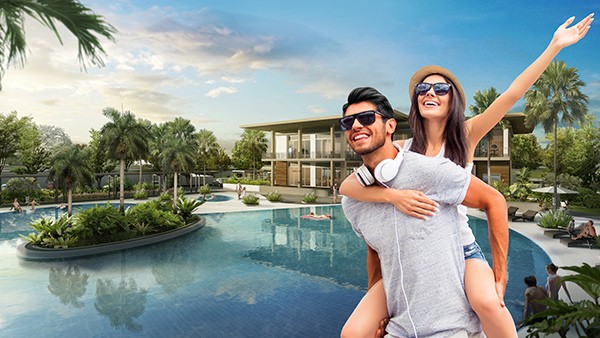 Oasis in the City
Step into an Aspire mid-rise, resort-style community, and find yourself transported to your favorite vacation getaway.
From tranquil Asian-Tropical enclaves like One Oasis Ortigas to vibrant Italian-themed communes like Sanremo Oasis within City di Mare in Cebu, you can enjoy a year-round holiday in your urban home. An Oasis community is a home of lush proportions, with over 60% of its land area devoted to breathable open spaces, well-manicured pocket gardens, and generous amenities.
Professionally supervised by Filinvest's team of property managers, Oasis communities are secured 24/7 by CCTVs, security personnel, and perimeter walls, so you can go out and about or unwind indoors with peace of mind.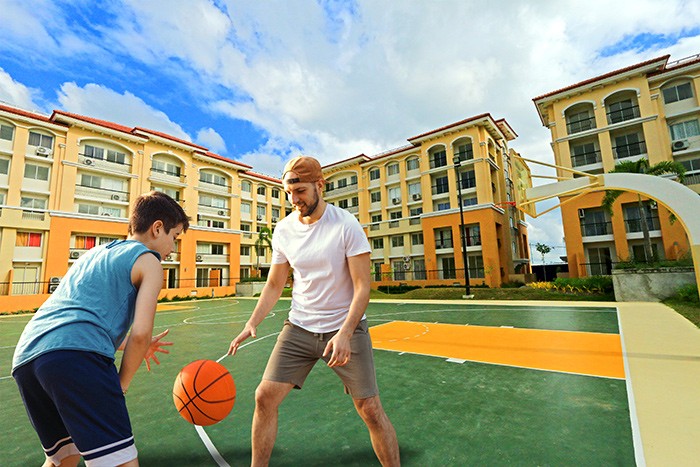 Dynamic High-Rise Living
Lighting up the colorful horizons of major cities, Aspire's high-rise condos keep up with your fast-paced lifestyle as they are positioned in transit-oriented locations, near the metro's vigor and convenience. Vinia Residences is on EDSA, at the lifestyle belt of Quezon City, while Studio A, at the heart of Katipunan, enjoys proximity to topnotch schools and universities, essential institutions, and CBDs.
Aside from having enviable addresses, these high-rises also boast refreshing amenities with an exclusive metro skyline view, as well as round-the-clock security, so you can fully enjoy the perks of living above it all.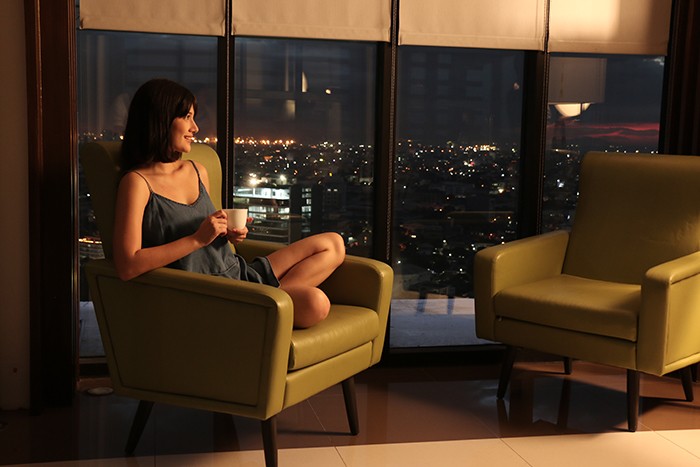 Managed with Expert Care
What's also great about condo living is the minimal maintenance needed from the end of the residents. When it comes to the upkeep and safeguarding of buildings, you can trust the Property Management Team of Aspire by Filinvest. With the company's over 50 years of experience in building residential communities, you can rest assured that your home is safe, resilient, and well-maintained.
Whether it's being part of the hustle and bustle or simply relaxing in your own urban haven, Aspire vertical communities give you more than enough reasons to call the city your home. Celebrate different chapters and milestones in life in an agile and nurturing Aspire home.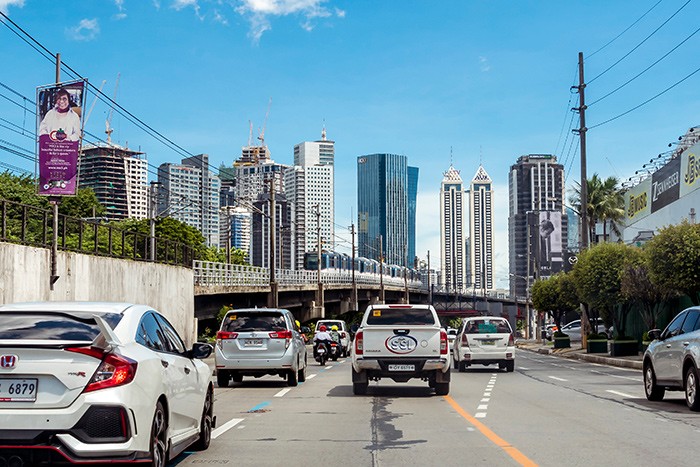 Live in an Aspire community. We'll help you find your dream home safely with contact-free transactions and virtual tours. Call (0917) 545-7788 or log on to www.AspirebyFilinvest.com to learn more.