Lot for Sale in Butuan: Tranquil City Living Made Accessible
Here in the Philippines, tranquil city living is usually put at a premium. But thankfully, one city in Northern Mindanao offers such an experience conveniently. Meet Butuan – a fascinating cradle of history, trade, and adventure in the Caraga region. It was where ancient pre-colonial kingdoms once thrived, and now, a promising economic powerhouse that brings together communities and businesses to prosper peacefully together.
Today, a multitude of commercial and residential developers have aimed to set up shop in Butuan, anticipating that many more will clamor for the continued progress and peace and order the city has to offer.
Optimistic in Butuan's growth potential, Aspire by Filinvest had its sights set on Butuan, and was the first major developer to establish an exclusive residential community in the city – Filinvest Homes Butuan. If you're ready to make a tranquil lifestyle for you and your loved ones possible, jump right in and see what a Butuan house and lot for sale could give you.
A healthy, green, and accessible Spanish Mediterranean-themed community offering modern families all the elements of a refreshing urban living – from the relaxing amenities and verdant open spaces to the internet-ready facilities and strategic location
Location: Brgy. Baan, Butuan City
Lot Area: 130 - 365 sqm ±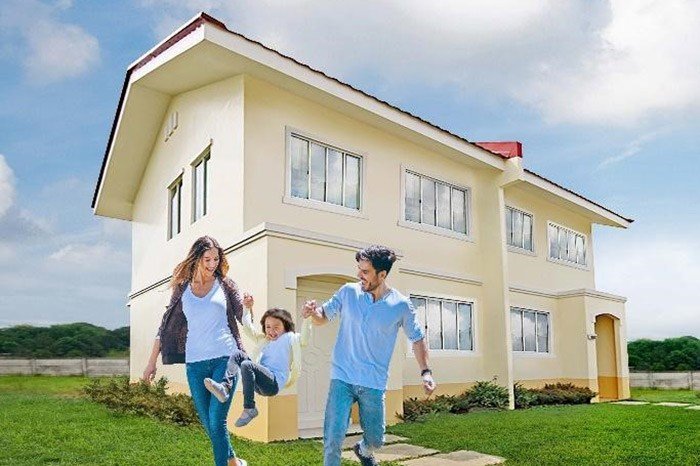 Access to Northern Mindanao's Economic Gateway
Being the Caraga region's primary economic hub, Butuan is blessed with opportunities for any enterprising individual. From as far back as 1,600-plus years ago, traders here from the Malay Peninsula, China, and India have gathered to barter some of the area's most precious goods. Since then, the city's position has continued, being a gateway of trade in Northern Mindanao particularly towards other important centers like Cagayan de Oro, Siargao, Surigao, and even down south such as Cotabato and Davao City. The agriculture and manufacturing industries also thrive here, with rice milling, shipbuilding, and food processing being key sectors.

Butuan-Cagayan de Oro-Iligan Road
Photo courtesy of Marwan Khan via Wikimedia Commons
Moreover, Butuan also houses one of the busiest airports in the country, the Bancasi Airport, where major airlines such as Cebu Pacific and Philippine Airlines connect passengers to other cities in Visayas and Luzon.
Other infrastructure developments that connect Butuan City to its neighboring cities are the following:
Butuan-Cagayan de Oro-Iligan Road – connects the city to Cagayan de Oro
Butuan-Pianing-Tandag Road – connects the city to Surigao del Sur
Butuan-Agusan del Norte Coastal Road Project – connecting the Masao National Port Road to the Nasipit International Port in Agusan del Norte
Butuan Skyway Road – designed to give access to the Manobo, Mamanwa, and other highland tribes in the region

Enjoy Crispy Pata in Butuan
Want to shop till you drop? Or just craving for something a little extra special for dinner? There's also plenty to see, eat, and do here in Butuan, as potential residents will be delighted to know that all the major mall developers have a presence in the city. Plus, if you're looking for the next place to go about your next food crawl, come and join the patrons who've regularly visited local haunts like the Embassy Hotel & Restaurant, recognized for their amazing crispy pata, filet mignon, and kare-kare, and Narra Restaurant, a prominent dining spot known among generations of Butuanons for its delicious garlic chicken and lumpiang shanghai. Every moment can certainly be fun and Insta-worthy when you're staying in Butuan!
An Ideal Place to Raise and Care for Your Loved Ones
Complementing the economic prowess and impressive retail presence of Butuan is its quality of life. You can pride yourself in raising a family here, as you have the chance to put your children in some of the region's leading institutions, including Caraga State University and Father Saturnino Urios University. Plus, with their exposure to fresh air and clean surroundings, you can be assured that your young ones are in a place conducive to study, play, and relaxation.
In terms of health, you'll be glad to know Butuan is well-equipped with the best facilities, too, including Butuan Doctors' Hospital and Butuan Medical Center, both recognized as among the leading medical institutions in the Caraga region.
What to Look for When Finding Your Dream Butuan House and Lot
While Butuan is a great place to live overall, getting your dream home in the city requires ticking off a few items on your checklist. Here's a guide to help you get started.
Prime Location
When you're situated in a flourishing city like Butuan and you want to garner a greater return on your investment, it's best to have your property in a prime location. In Butuan, that means being along a major thoroughfare that gives you easy access to the prime commercial districts and transport links to other major cities in Mindanao.
In addition to your future ROI, living in a prime location also means having your daily needs within your easy reach – like the supermarket, bank, hospitals, and other essential hubs. Being at the center also gives you the advantage of being serviced by top telco providers for your remote work and learning needs.
Added Safety
You can never have too much security when shopping for that dream home! Guarantee further peace of mind for you and your family by investing in a home located in a gated and exclusive community. This way, days and nights will be worry-free, whether you're letting the kids out to play or you're getting that much-needed quality shut-eye.
Healthy Surroundings
In addition to the numerous adventures that you could partake here in Butuan (ziplining and hiking among them), it's also best to live in a place designed for your rest and relaxation. Like other residents, you might just want an area with its very own pool or landscaped park so you can keep calm or keep fit in style. Verdant open spaces that are readily available for fun and play are also important.
Upgraded Lifestyle
If you're looking for a home with that extra-special touch in Butuan, try to find it in a master-planned community designed for you and your loved ones' daily needs. Leave it to professional developers like Aspire by Filinvest to create expansive and safe living spaces for everyone to live their lives to the fullest. Your loved ones will thank you for it.
Upgrade to A More Bountiful Yet Quiet Lifestyle in Butuan
When it comes to a Butuan community that factors in location, lifestyle, design, security, and environs, look no further than Filinvest Homes Butuan, the first themed residential community in the city.
Here, you can revel in the beauty of its Spanish Mediterranean-themed community while your loved ones enjoy its fine amenities that include a swimming pool, clubhouse, picnic area, basketball court, and playground among others.
Best of all, Filinvest Homes Butuan is located right along the primary thoroughfare of Jose C. Aquino Avenue, putting residents at the perfect intersection between commerce, quality of life, and adventure as the road also directly leads to other provincial cities via the Pan-Philippine Highway. In Caraga region's premier city, couldn't you think of anywhere better to invest in and settle?
Find your dream home in Butuan
As Butuan grows and prospers, now's your chance to own a prime piece of this booming city. Make it happen with the trusted property developer of Filipinos for generations, Aspire by Filinvest. Talk to us today for some exclusive offers you don't want to miss out on.
Aspire by Filinvest lets you live your dream life with all the space and greens you need – whether you're in the heart of the city or thriving in the suburbs. Greening the way forward, Filinvest continues to build the Filipino dream with sustainable, future-forward principles that ensure healthy and quality living in the new normal and beyond. Click here to explore our horizontal communities nationwide.