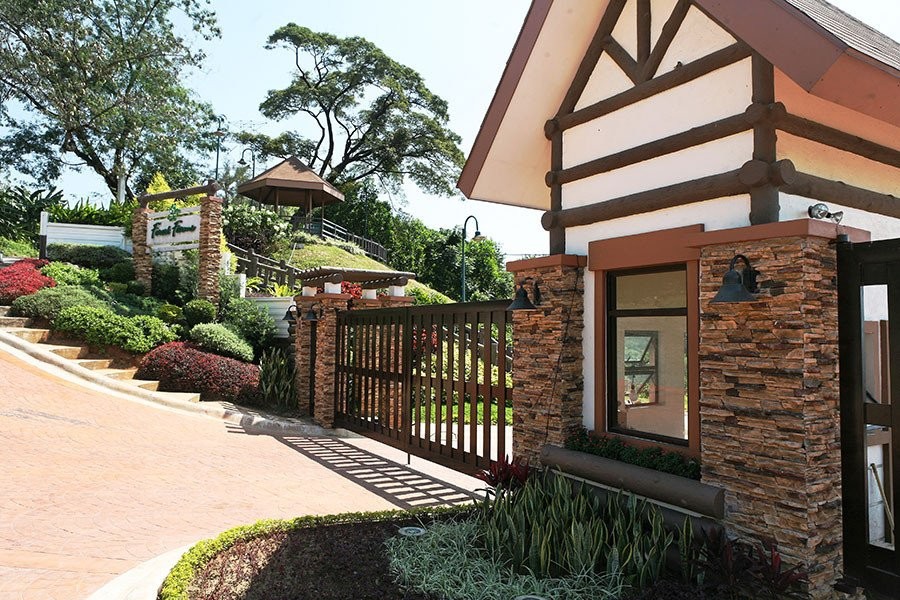 House and Lot for Sale in Rizal: Living YOUR Dynamic Lifestyle

Live a serene and dynamic life in a house and lot for sale in Rizal. The Province of Rizal is known for its bountiful hills and lush natural landscape. It is home to a number of hidden waterfalls, nature-filled parks, and cabin-like homes. Take a look at how living at an Aspire by Filinvest property in Rizal can provide you with a stress-free life.
Rizal: An Emerging Natural Tourist Destination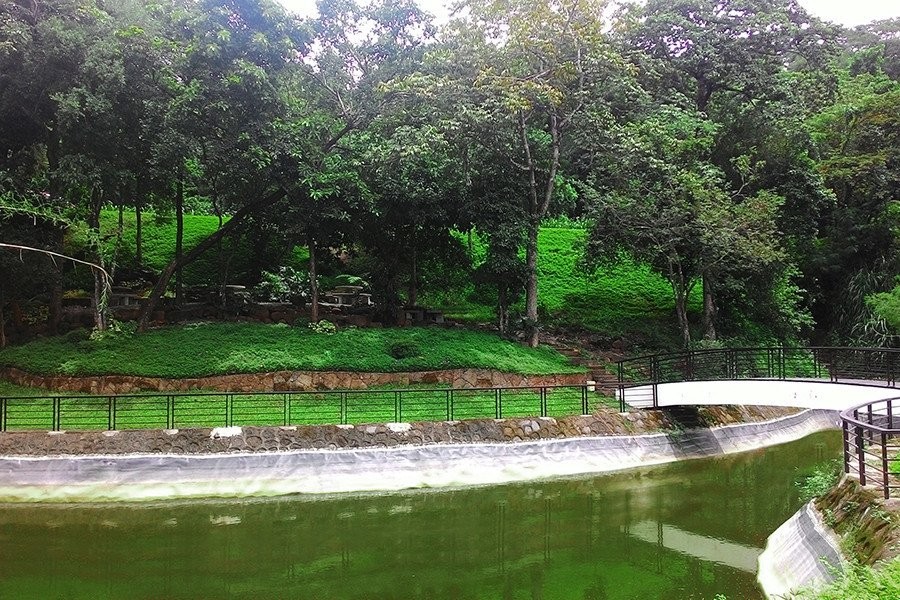 The Province of Rizal's history is rich with a combination of Filipino and Spanish culture. The area's development started when the Spaniards first arrived through the Pasig River and conquered the cities of Cainta and Taytay. They combined the two, along with other cities around the area, to form the military district of Morong.
In 1901, the first Philippine Commission combined chosen provinces in Manila and Morong to create a new province named after the national hero, Jose Rizal.
Today, Rizal's top industry is textile and garment manufacturing. The craft has been passed on through generations of family shop owners and was even included in their school curriculum. Their major agricultural products are rice and fresh fruits.
Throughout the years, the people of Rizal have been utilizing the natural fruits and bearings of their surroundings. Now, they are interested in sharing their natural wonders with the world by allowing certain attractions to become tourist destinations.
Angono: Forest Farms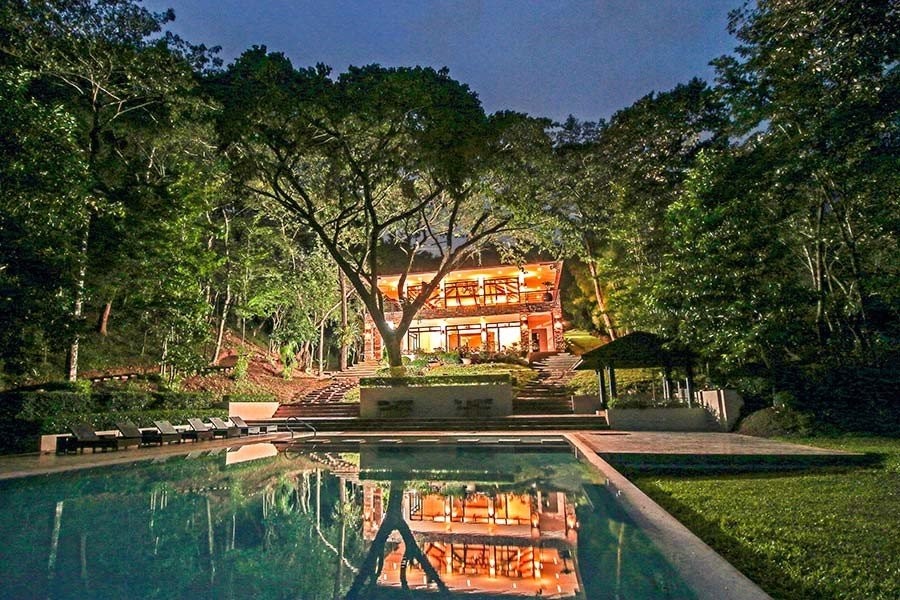 Modern Living at Forest Farms
If you want to live in a modern styled home completely surrounded by nature, then take a look at Forest Farms in Angono, Rizal.
These houses and lots for sale in Rizal are perfect for families who enjoy the outdoors. The area around the neighborhood is full of nature parks and sites that you and your loved ones can explore. The neighborhood also includes a lagoon where you can go fishing and camping with your children.
Modern Architecture
The architectural style of homes found in Forest Farms is able to create a modern design amidst a sea of greenery. It combines sleek and minimalist lines and corners with a monotone color scheme. Forest Farms is able to seamlessly integrate a type of home usually seen in the middle of a city into a place full of flourishing flora.
The homes are atop tiny hills that are covered in green grass and surrounded by large trees. Homes are designed in a way that enables it to utilize the nature around it. High ceilings and multiple windows allow the natural breeze to enter and cool the home. Feel the cool breeze and breathe in the clean air every day with a house and lot for sale in Rizal.
Shopping Destinations
Found near the Forest Farms neighborhood are multiple commercial establishments. These are simply a drive away and allow for easy access to necessities you may need to acquire. Malls such as Robinsons Place Antipolo host a number of recognized and trusted brands for you and your family to choose from. Whether you need to buy some groceries or are looking to purchase some toys for your children, Rizal has it all for you.
You can also look through luxury furniture shops to find the best pieces to complement your home. These trusted shops can provide furniture crafted with expert craftsmanship from all over the world. Commercial establishments such as SM City Taytay are home to global brands that could provide you with multiple options to choose from.
World Heritage Sites
The Philippines is home to distinguished world heritage sites that celebrate the history of the country. There are a number of sites found around the Rizal area. One such site is the Angono-Binangonan boundary that houses the Angono Petroglyphs. These are ancient drawings of animals and humans engraved on a wall of rock by multiple people. It is considered the oldest work of art in the Philippines. Give your kids a fun educational experience at the Angono Petroglyphs.
Besides experiencing modern living at Aspire by Filinvest's Forest Farms in Angono, you can also live a life of comfort in Antipolo, Rizal at Aspire by Filinvest's Mission Hills.
Antipolo: Mission Hills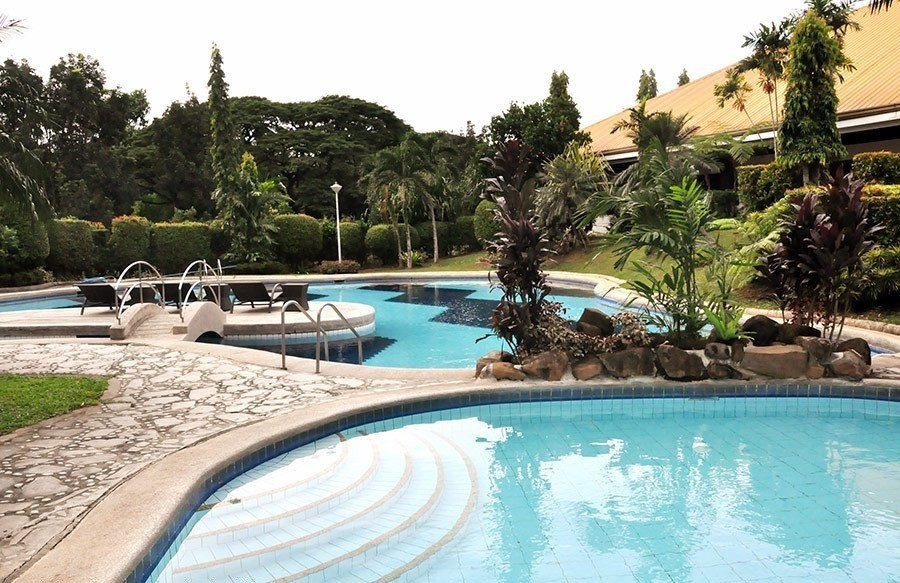 Live a Comfortable Life at Mission Hills
Mission Hills is a modern-Spanish inspired village found in Antipolo, Rizal. The homes are known to have thick, brightly colored walls with red tiled roofs. Each house and lot for sale in Rizal is specially designed for you to have the most comfortable experience with your loved ones. All the houses are of the Chopin House Model: a 2 story, single-detached home with 3 bedrooms and 2 bathrooms.
The beauty of living in Mission Hills can be observed in a number of places. You can see it as you take an afternoon stroll along the tree-lined streets. For the weekend, you can happily spend it with your family splashing around in the pool as the sunsets. Or maybe you want to teach your kids how to play tennis in the village's tennis court. No matter what you like to do during your free time, Mission Hills is a charming neighborhood with a number of activities available amidst a lush environment.
Lavish Churches
Rizal is known for its lavish churches, most of which had been created during the Spanish colonial era. St. Therese of the Child Jesus is a magnificent cathedral decorated with grandiose designs. The main attraction is its altar, consisting of towering pillars with a hand-painted dome found right on top of it. The cathedral is a popular location for couples looking to tie the knot.
The National Shrine of Our Lady of Peace and Good Voyage has a simple exterior, but once you step through its doors, you will be greeted with a grand high-ceiling accompanied by a prominent altar that holds a replica of the Black Madonna. The actual Black Madonna is found within the church but is hidden behind a protective casing in order to keep it preserved. Our Lady of Peace and Good Voyage is called as such due to its miraculous ability to protect any ship's voyage it may be a part of. The original image was given to Filipinos by the Governor General from Acapulco, Mexico.
Natural Attractions
Rizal is home to a number of natural attractions that people from all over the Philippines flock to. Antipolo is best known for its Hinulugang Taktak Falls. The area has a meditation area and a bridge for you to observe the falls streaming down the rockwall. It has been a popular tourist destination since the 1980s.
Spreading through the entirety of Antipolo is the longest mountain range in the Philippines. The Sierra Madre Mountain Range combined with the Cordillera Central created the Caraballo Mountains. These are popular destinations for adventure seekers who enjoy hiking and running through challenging terrain.
Country Clubs
If you're looking for a destination that ensures that each member of your family has an enjoyable experience, then you should avail a membership at one of Rizal's country clubs. Clubhouses such as the Forest Hills Golf and Country Club have amenities such as golf courses, swimming pools, and in-house spas.
You could also join private clubs that hold tournaments in clubhouses such as the Valley Golf and Country Club. These tournaments allow you to mix and mingle with others who have the same interests as you. Join these members only clubs to avail of their exclusive amenities.
Cainta: Amarilyo Crest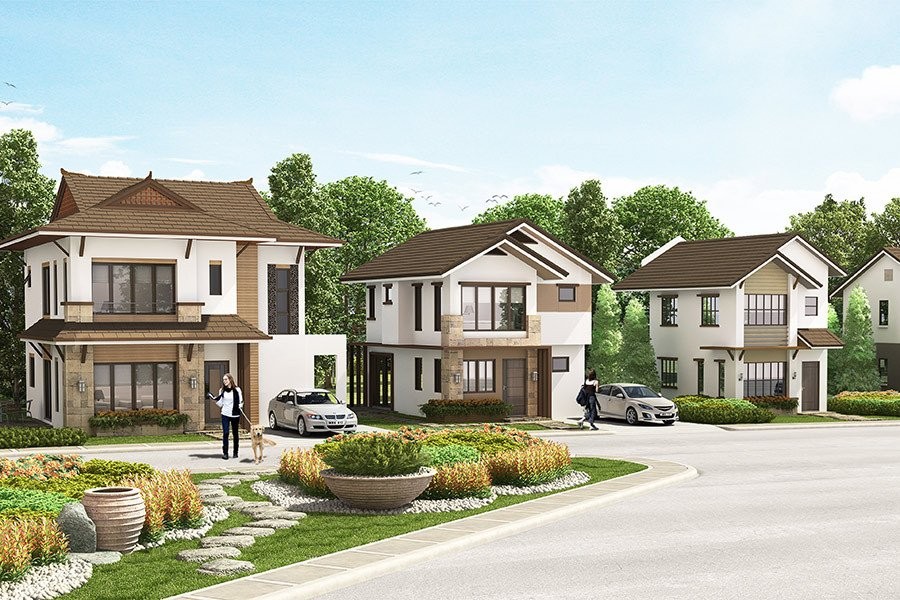 Breathtaking Views at Amarilyo Crest
Amarilyo Crest is a village located at the top of the province of Cainta, Rizal. This gives the residents of the houses and lots for sale in Rizal a panoramic view of the beautiful sunset amongst the mountains. Each home is built with an Asian architectural style. The residential neighborhood offers 4 home models: the Tulip, Chopin, Vivaldi, and Iris House Model.
The breathtaking open spaces found in Amarilyo Crest offer a cozy, family-friendly atmosphere. The roads are wide enough for your kids to bike around in while you chat with your next door neighbors.
Have Fun in Nature
The location of Amarilyo Crest offers the residents a wonderful view of the Rizal sky. Enjoy the scenery with your family by having a picnic by Outlook Park. You could also maximize the park and play sports such as frisbee or soccer.
If you want to look for a romantic spot for you and your significant other, then there is also a Gazebo available within the premises. Have a peaceful time enjoying each other's company. Create lasting memories with your loved ones at Amarilyo Crest.
Quality Education: A Drive Away
Give your children the best education at one of the most prestigious schools located just a short drive away from Amarilyo Crest. There are a number of known schools that have produced accomplished alumnus. There are all-girls schools, all-boys schools, and co-ed schools located around the area.
You can enroll your daughters at PAREF Rosehill School in Antipolo, which is known to make diligent and hardworking students. Your sons can be enrolled in the Ateneo de Manila University Grade School, which is a drive away from Rizal but is known to form outstanding men for others.
Artists Galleries
Rizal has produced a number of artists recognized both locally and internationally for their expertise. A number of museums around Rizal showcase these artists for tourists to visit. One such artist is the painter Rafael Pacheco. Known for his "bare hand-painting" style, Pacheco was able to finish a painting barehanded in less than 20 minutes.
Another famous artist's works you can see is found at the Nemiranda Arthouse and Gallery. Nemesio R. Miranda Jr., also known as "Nemiranda" is a famous painter and sculptor. His gallery is full of mythological creatures and murals crafted from local materials. Nemiranda often uses recycled wood from various churches around the area.
Taytay: Highlands Pointe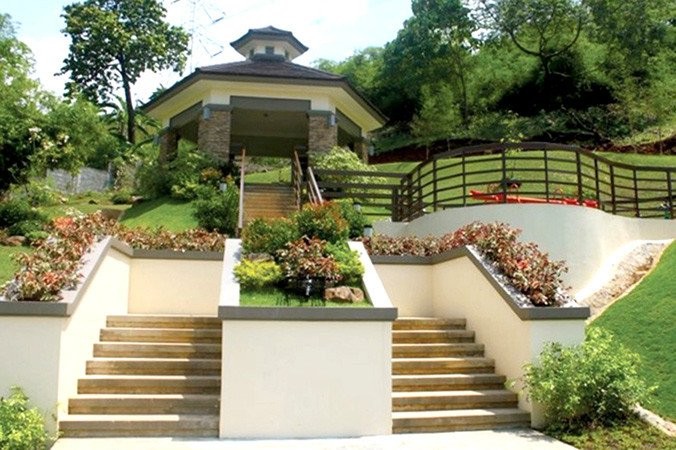 Have a Little Taste of Europe at Highlands Pointe
Homes in Highlands Pointe are inspired by modern European architecture. It highlights the majestic views around it through elongated windows built into the architectural design. These houses and lots for sale in Rizal have a suburban-meets-modern feel to it. The selection of homes ranges from Tulip, Chopin, and Vivaldi House Models.
Overlook the Metropolitan Skyline
Highlands Pointe is located on an elevated part of the Rizal Province. Each home is designed to take in the skyline by adding balconies and outdoor areas for you to enjoy the breeze. The homes also make use of a design that ensures the smooth flow of air through each house.
If you're looking for a larger space to take in the scene, there is an open clubhouse available to the residents of Highlands Pointe. You could sit and enjoy the view with your family, or take some pictures of the beautiful sunset. There are also other public places found all over the area such as gazebos and a swimming pool.
Forests and Parks
Rizal is known for its lush forests and ecosystem. There are a number of nature reserves you can visit to really take in the area. These reserves have incorporated activities for people who want to be one with nature and get an adrenaline rush at the same time. Research about each area and what it has to offer to find the best adventure for you.
The most common activities found in nature reserves are trekking and hiking trails. In Rizal, these can lead to beautiful waterfalls and lagoons that you and your friends and family can take a dip in. You can also walk along massive rock gardens and caves that are the product of years and years of natural evolution.
There are rope courses set up that help you zoom through the forest itself. They offer ziplines through the treetops that will surely get your adrenaline running. Some also have giant nets that are suspended atop a large drop that you can crawl on top of. If you're looking for a more relaxing experience, there are rope bridges made to simply be walked through.
Some reserves allow visitors to set up camps on the premises. You can set up your own tent or opt to rent a cave to really immerse yourself in the whole experience. Bring different snacks that you can cook over the campfire with your family and friends.
If you want to try something new, there are helicopter tours available in certain nature reserves. Fly through the trees and explore the grandeur of Rizal. Popular nature reserves in the area include the Mount Purro Nature Reserve, Phillip's Sanctuary Ecopark, and the Masungi Georeserve.
Live a Dynamic Lifestyle at Aspire by Filinvest
Enjoy a life of tranquility with your loved ones at an Aspire by Filinvest property. Be one with nature in a house and lot for sale in Rizal. Never have a dull moment in life when you live amongst the scenery. Choose Aspire by Filinvest! Click here to find out what we have in store for you and learn more about our properties!