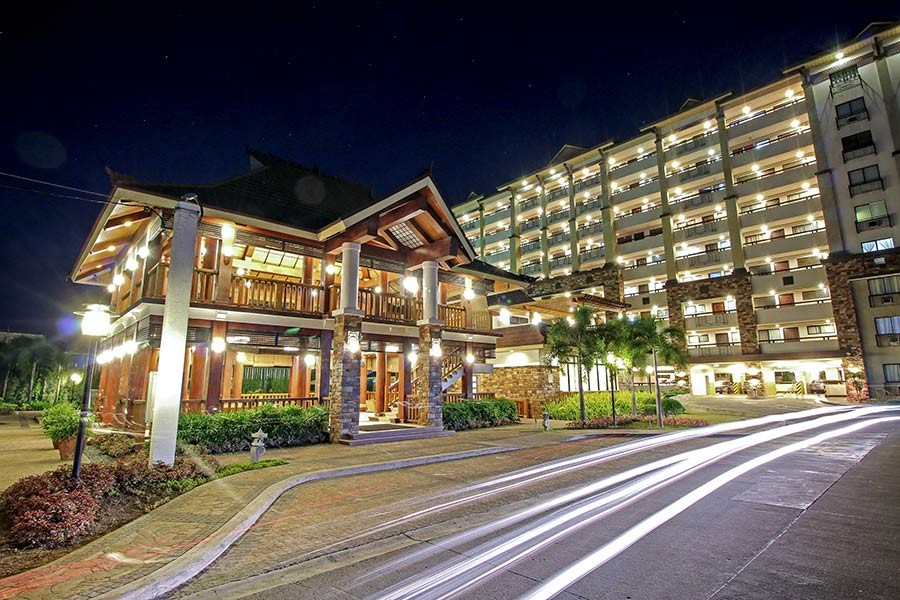 Condo for Sale in Pasig: A Professional's Best Opportunity for Growth
More and more professionals in the Philippines are beginning to look for better opportunities to grow. A number of them have decided to go to Pasig City in order to look for these open doors. Many condos for sale in Pasig are already waiting for these professionals as the city is teeming with great opportunities.
For all the professionals out there, consider Pasig City as your base of operations. It might not be as big as Manila or Cebu, but it's definitely filled with great opportunities, and more importantly incredibly comfortable living spaces!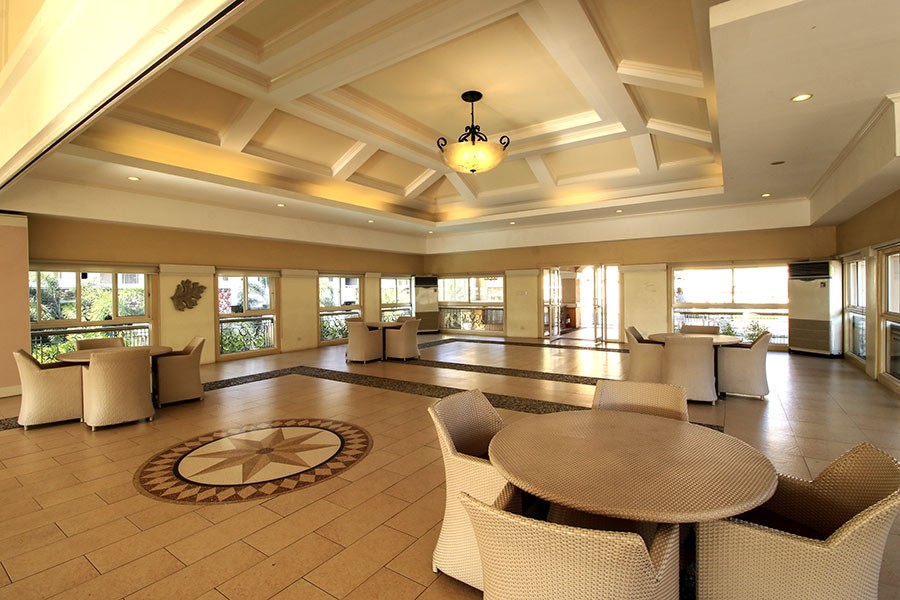 Pasig City: A Haven for Professionals
Pasig City is a great location for people to live in. Not only is it in what is arguably the most diverse location for growth opportunities, but it's also famous for the people's love for their culture, and their willingness to change for the better.
Pasig City is surrounded by cities such as Mandaluyong, Taguig, and Quezon, putting it in a great spot for people who want to start a career in and around these places. Not only that, but there are also condos for sale in Pasig for those who are looking for an opportunity in the city!
While the city itself isn't as prominent as Manila, Cebu, or the other ones that are considered metropolitan, it is most certainly one of the fastest improving ones in the country. Because of this, a lot of professionals, young and old, find themselves in the midst of this city that's filled with so many opportunities.
Speaking of opportunities, Pasig city is home to different kinds of companies—be it startups or established corporations. You'll find different kinds of business and career opportunities in every corner of the city. Whether you're a fresh graduate looking for your first dip into the corporate world, a budding entrepreneur looking for your next big venture, or a veteran of the industry looking to bring your expertise elsewhere—you will definitely find your next few steps within Pasig city.
Aside from new career paths in Pasig city, you'll also be exposed to a rather modern way of living. This can be a good change or a great one — it all falls on your perspective of a great life.
Pasig is a well-rounded city. There's a good balance of industrial, commercial, and residential sectors. It's also filled with numerous kinds of entertainment areas as well as lifestyle and wellness centers. Living in Pasig city will almost always guarantee that you will have a balanced lifestyle as well. Whatever your hobby may be, you will find places where you can practice and enjoy it a lot.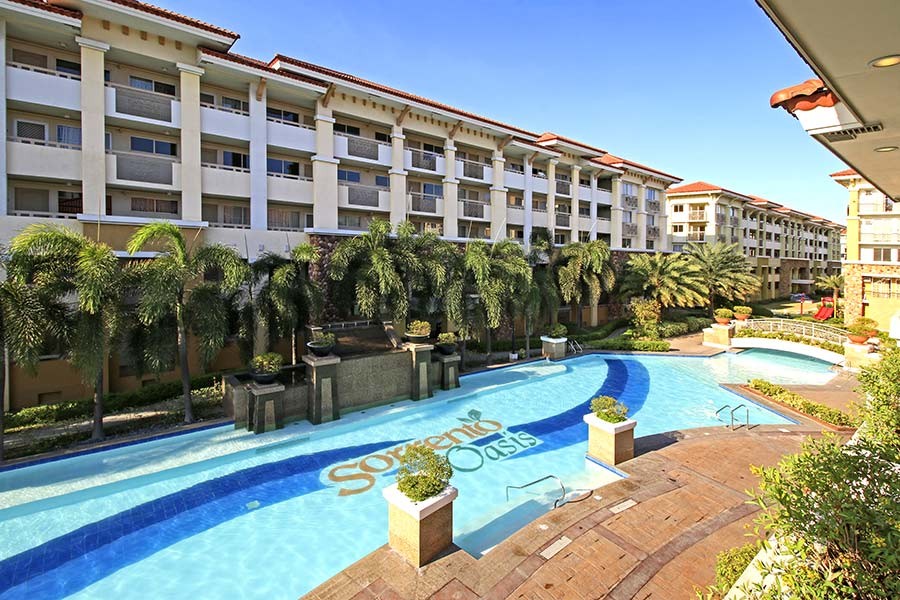 Advantages of Living in Pasig City
It's generally advantageous for people to live in condos for sale in Pasig City. The place is great for professionals in particular, as the city is easy to explore. The best thing is that you don't have to be a local to become acclimated in the area. In fact, it's believed that many people choose to move to Pasig because they find the place to be good both for their career and overall lifestyle.
Pasig City is primarily a commercial hub. Because of this, you'll find offices, condominiums, and of course, numerous commercial establishments everywhere you go. There's little to no chance of you getting bored in the city just because of the number of places you can go to. Bear in mind that the many commercial hubs here also offer a number of different experiences for people.
As mentioned above, Pasig is at the center of other metropolitan cities which makes it a prime location for employees of those places to stay in. Aside from that, the city is also full of coworking spaces that are great for freelancers or startup companies looking for a space of their own.
Many companies have established their base of operations within Pasig city. This means countless opportunities at every corner. This is primarily why Pasig City is considered to be a haven for young professionals. As fresh graduates and those that are relatively early in their careers continuously look for new and better opportunities, they tend to consider their proximity to their work a lot. If that's the case, then living in Pasig will most likely open up more options for these professionals.
One of the main advantages of living in Pasig is its accessibility. Putting the universally heavy traffic in the Philippines aside, Pasig provides its commuters with multiple modes of transportation. Though most of them can only be found within the city's boundaries, they're more than enough to speed up and divide the commuting populace to make transit easier. Aside from the usual MRT ride, bus stops, and jeepneys, there's also the Pasig River Ferry which many people can use when they're heading for Manila. There are also e-jeepneys and e-tricycles for an eco-friendlier option.
For many families, Pasig city is an attractive option because it's considered the Green City. It was one of the first cities in the country to ban the use of plastic. Several roads in the city are also closed down and remain car-free over the weekend to give way to bikers and joggers. You'll also find small pocket parks all around the city that are open to the public for the whole day. For a business-centric city, the local government of Pasig has maintained a strong connection and concern for nature. They have several projects that drive their pursuit of maintaining its environment.
Lastly, people living in Pasig are incredibly accepting. Thanks to the variety of what you can do within Pasig city, you'll also find different kinds of people to socialize with. As someone who just recently bought a condo for sale in Pasig, you'll always find a niche group to join in no time.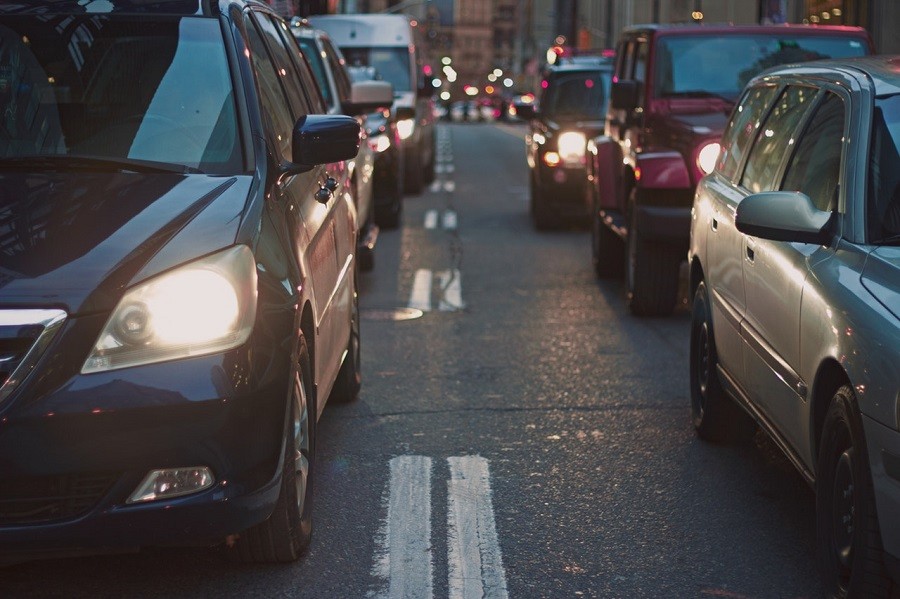 Challenges to Living in Pasig
Of course, no city is perfect. Although Pasig city is attractive to professionals, it still has its own challenges. From its plethora of transportation options to a very appealing potential lifestyle, all of that might be overshadowed by the drawbacks of living in this city. However, buying a condo for sale in Pasig can greatly help alleviate these challenges. Here are some obstacles that you should take note of:
1. Unpredictable Traffic – As one of the fastest rising business districts in the country, relying solely on private vehicles might do you more harm than good. A lot of roads in the Philippines suffer from heavy traffic—and because of the many popular places in Pasig, this is likely the case in this city as well.
Living in a condominium in Pasig can put you in walking distance to your office. Enjoy a morning walk amidst the well-planned cityscape. Or, consider investing in a bicycle in order to get some cardio in on your way to work. The streets of Pasig are incredibly safe for commuters and pedestrians with the help of designated security personnel patrolling the city.
2. The Condominium Life – Finding an affordable house and lot in Pasig can prove to be a challenge. The city has already grown so large that most of the free space has already been taken up.
Instead, why not consider making use of luxury Pasig condominiums? Living in condominiums is the epitome of the dynamic lifestyle. They house amenities such as gyms and swimming pools to be enjoyed with your loved ones. It can also house world-class restaurants headed by renowned chefs. To top it all off, luxury condominiums offer 24/7 security patrols and high quality CCTVs to ensure your safety.
3. The Cost of Living – Probably the most pressing thing to living in Pasig is the cost of living. The prices of goods in the city are higher when compared to those in other cities. That's why for most people coming from other areas, living in Pasig also means a change in their way of living, particularly how they budget.
Costs of living can be greatly reduced when you learn how to budget properly. When you live in a condo in Pasig, a number of farmers markets are available just a short ride away. Instead of always eating out, avail of these organic ingredients in order to make world-class dishes. Your transportation costs will also be reduced when you live in a condo in Pasig, as they are situated near multiple establishments.
Life within Pasig does have its own challenges, but most of them are just slight obstacles and lifestyle changes. In the long run, people can easily get used to this—nullifying these challenges. Aside from that, there are also a few places within Pasig that are made to try to reduce these disadvantages for the people who live there.
Bear in mind that these places don't necessarily eliminate the points mentioned above, but they do try to make it easier for the people who live within their premises. Aspire by Filinvest has created some residential areas around Pasig that do just that!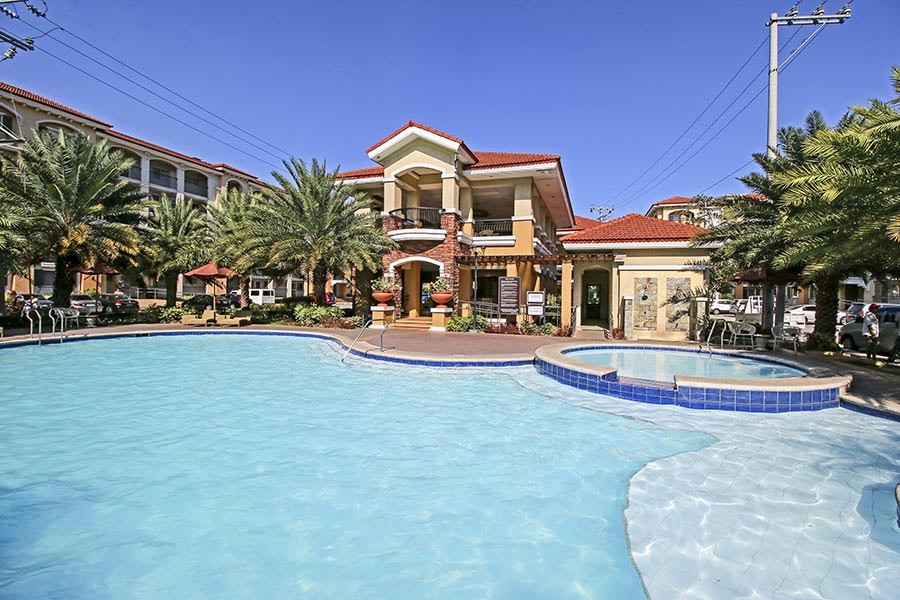 Your Urban Oasis in the City
In a business district such as Pasig city, it's only natural that you should look for places where you can forget about all the hustle and bustle of the city. Just like how deserts have hidden oases, the city also has a number of urban oases in the form of great residential spaces. If you're looking for a condo for sale in Pasig, then these properties from Aspire by Filinvest are great options to choose from.
Bali Oasis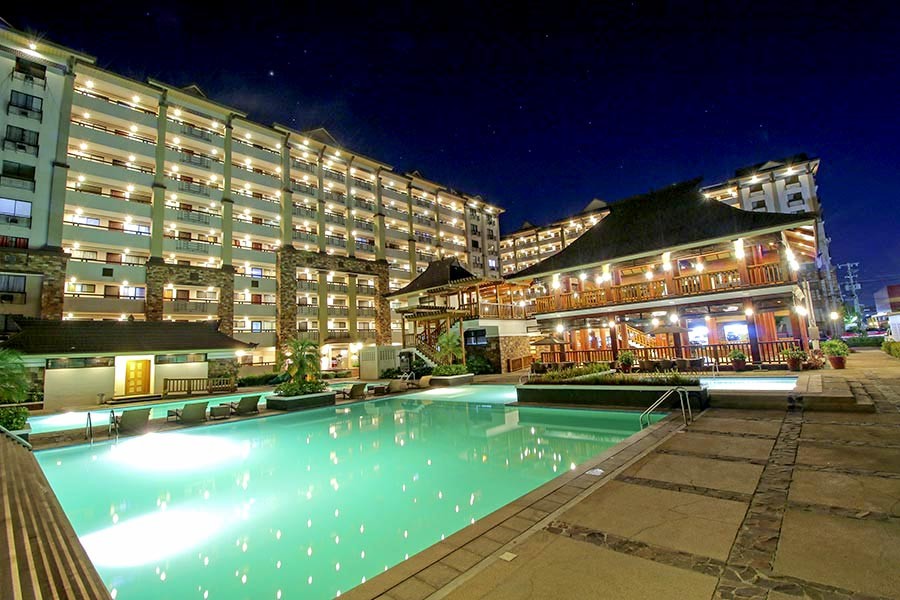 As one of the many medium-rise condominiums by Aspire, this place is amazing for both families and dynamic couples. Located on Marcos Highway, Brgy. Santolan, Pasig City, is near many popular establishments. In particular, it's in proximity to three of the best institutions for tertiary education. UP Diliman, Ateneo, and Miriam College are all within 5kms of Bali Oasis 2—making it a great option for those pursuing higher education and post-graduate studies!
Bali Oasis also has a number of features that appeal to the family. It has play areas for the kids, a few pocket gardens, music rooms and a gym for fitness buffs.
Bali Oasis itself has Balinese-inspired architectural accents that look and feel luxurious thanks to its warm earth tones and amazing landscapes. Pair that with the soothing ambiance of a secure and peaceful location and you have an incredible residence for you!
Capri Oasis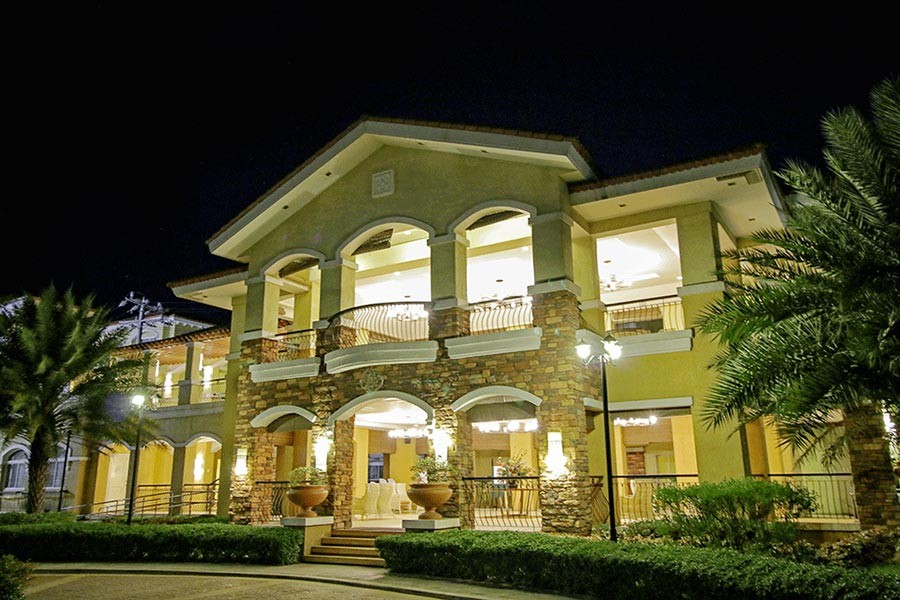 Another mid-rise condominium from Aspire by Filinvest, Capri Oasis, is separated into two locations, both by Dr. Sixto Antonio Avenue, Pasig City. These condominiums are close to some of the most popular commercial establishments in the area—SM Megamall and Robinsons Galleria. You can also go to EDSA Shangri-la and Eastwood as they're all within 7km from the condo!
Capri Oasis offers a few features and amenities that are perfect for people who want to stay active. These include a swimming pool, a basketball court, and a fully-fledged wellness hub. There are also a few children's play areas for the kids as well.
Capri Oasis takes inspiration from the Isle of Capri in Italy. It's stylish buildings and fresh greenery can make you feel as if you're in an estate of your own.
One Oasis Ortigas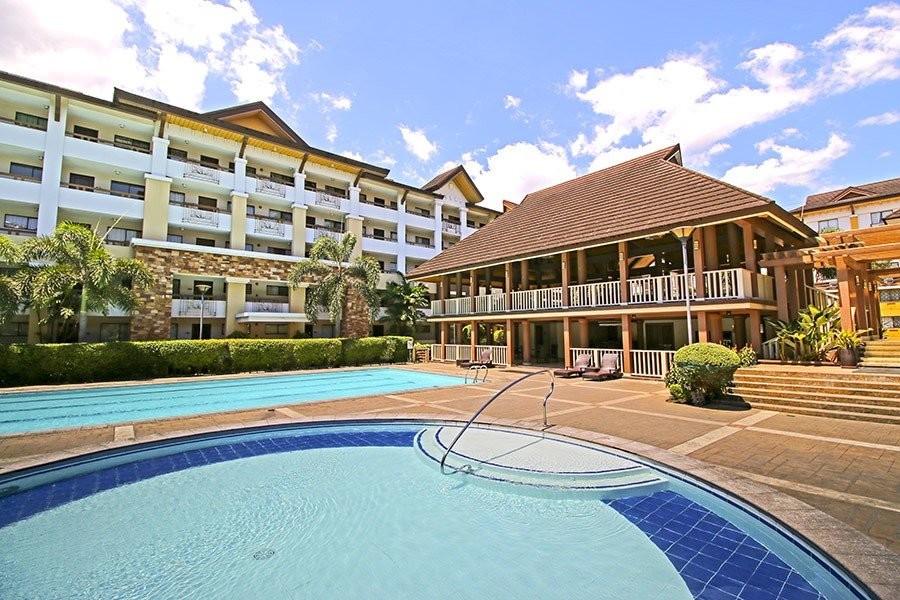 Located in Brgy. Sta Lucia, Pasig City, One Oasis Ortigas is relatively hidden in an otherwise populated location. The place itself is near certain establishments that anyone who lives here can surely take advantage of the places they're near to.
When compared to the other two mentioned above, One Oasis Ortigas isn't near some of the more popular locations, but it is in the middle of many points of interest. Some of the more notable ones include the following: SM Ortigas, Medical City, La Salle Greenhills, Robinsons Galleria, and Greenhills Shopping Center.
It boasts many features and amenities such as the following:
Multi-purpose Clubhouse
Fitness gym
Entertainment Area
Activity Area
Tree Park
Basketball Court
Jogging Path
Play Park
One Oasis Ortigas focuses more on the serene side of things. It's close to a number of different yet important establishments for families. The whole area is designed to feel like one big resort. For people who spend most of their time within the city, it can be an incredibly refreshing experience to live within this.
Sorrento Oasis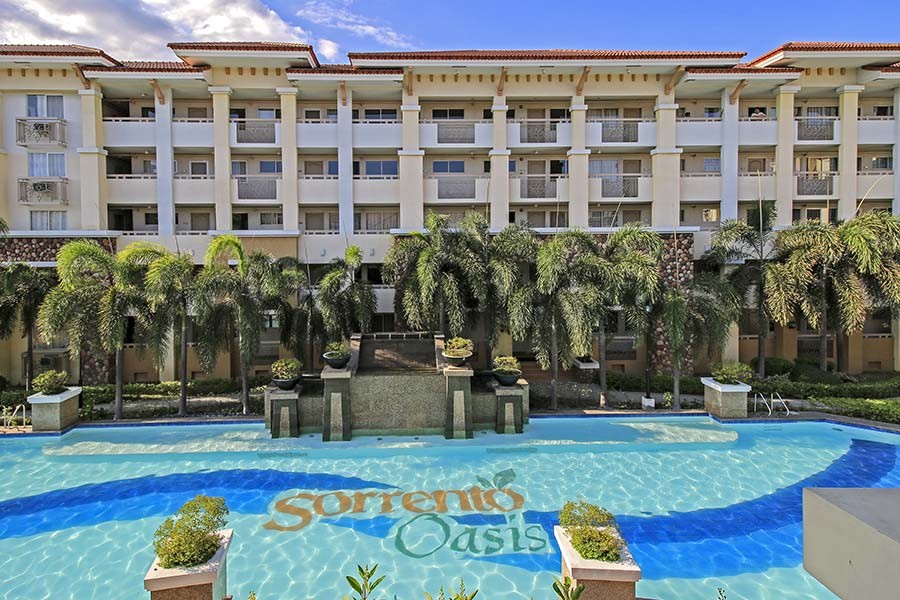 Another mid-rise condominium located at C. Raymundo Avenue, Brgy. Rosario, Pasig City, Sorrento Oasis focuses more on convenience as it practically ensures that you're close to all the things that you find essential.
You can easily reach Sto. Rosario Church, Tiendesitas, Medical City, and SM Hypermart from here.
Sorrento Oasis has two sets of features and amenities. They have two clubhouses, a number of pools, a fitness gym, a music and game room, a function hall, two bathhouses, a basketball court, and a convertible tennis court.
Inspired by the town of Sorrento in Italy, it makes use of its refreshing environment to bring about a sense of rejuvenation and ambiance to the whole community.

Live Comfortably, Choose Aspire by Filinvest!
We always aspire to live in places where we feel the most comfortable. We want to have a safe haven among the usually busy streets of the city.
With Aspire by Filinvest's condos for sale in Pasig such as Sorrento Oasis, Bali Oasis 2, One Oasis Ortigas, and Capri Oasis, we can ensure that you have a comfortable and relaxing place to stay. So, what are you waiting for? Check out our website now and find your dream home! Click here!