Condo for Sale in Cebu: Invest in a Rapidly Globalizing Metropolis in Visayas
Thinking of settling down in a naturally beautiful city with thriving business and commercial landscapes but still with plenty of national and global potential that's yet to be realized? A condo in Cebu is your best bet.
Cebu has long been recognized as one of the most developed metropolises in the Philippines. The best thing about it? It's surrounded by the astounding beauty of beaches and mountains, not to mention the many adventure sights that tourists flock to.
Indeed, even major publications, like the Oxford Business Group, have taken note of its stellar economic performance that propelled itself as one of the richest in the Philippines. This is one fact you can immediately see on-ground. Upon stepping off the plane at the Mactan-Cebu International Airport, for instance, you'll immediately see a modern gateway that connects this former colonial capital to major cities across the world.
Go a little further and see the city visibly boast a CBD complemented by historical charms, like the beloved Basilica del Sto. Niño and the well-preserved Fort San Pedro. Now, if you're looking to settle in Cebu for the long term and do business here, you'll also find an environment suited to your entrepreneurial aspirations.
Cebu itself is a renowned hub not just for tourism but also for shipping (home to the second-largest domestic port in the country), furniture production, heavy industry, and business process outsourcing. With such progress, you'll also see that in Cebu, the real estate industry has followed the money too.
For the right place to settle in the Queen City of the South, let Aspire by Filinvest be your guide in finding the right condo for sale in Cebu City.
Condo for sale in Cebu
An Asian-Balinese-inspired condo enclave with a refreshing golf course view and dedicating over 60% to low-density environs, resort-style amenities, and lush open spaces
Location: Pres. Magsaysay Ext., Bgry. Kasambagan, Mabolo, Cebu City
Unit Area: 22.06 - 41.35 sqm ±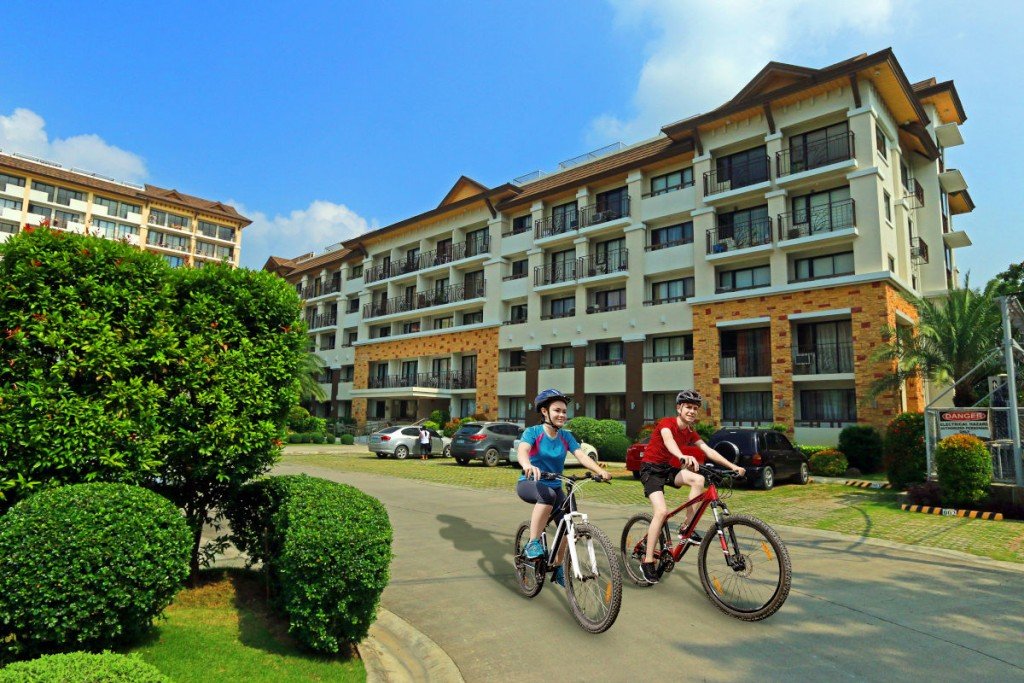 An Italian-themed condo community that brings together the best of seaside living and proximity to Cebu's modern lifestyle district. Neighbors with Il Corso, Filinvest's resort-style mall within City di Mare, where you can shop, dine, and relax by the sea.
Location: City di Mare, South Road Properties, Cebu City
Unit Area: 20.26 - 45.04 sqm ±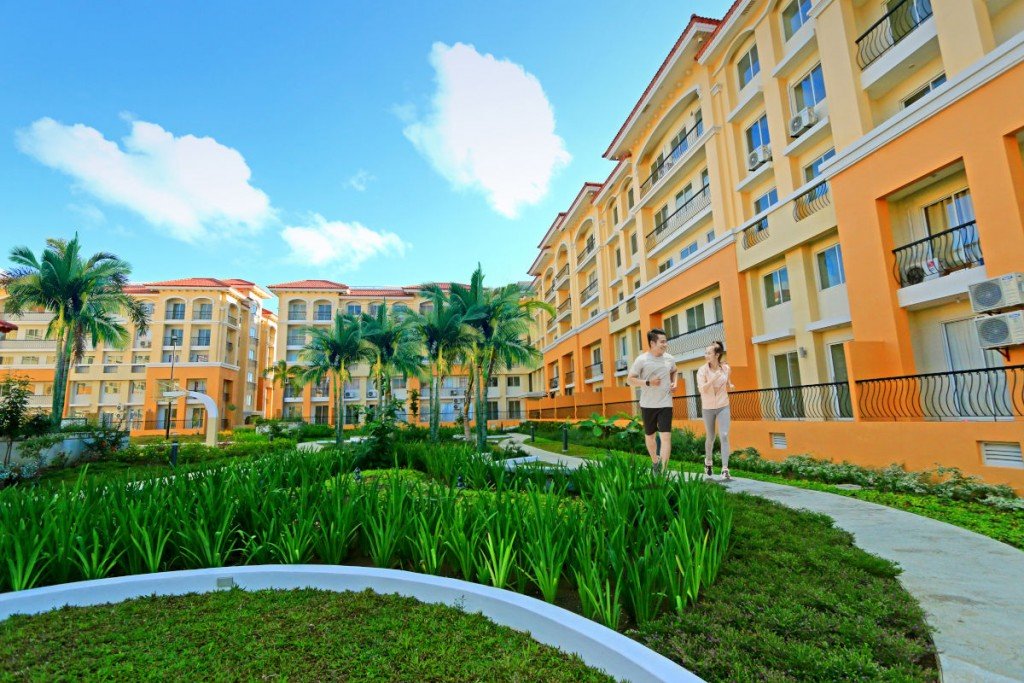 Here's a look at our city lifestyle and real estate investment guide for Cebu.
An exciting foreign investment landscape
Cebu has long been an economic powerhouse in Central Visayas. According to the Philippine Statistics Authority, Cebu City has a 22.1% share of foreign investments in the region, while Cebu Province has 30.7%, giving both areas dominance in the region.
These factors, together with the recently amended Foreign Investments Act (which now allows up to 100% ownership in particular sectors), open up the possibilities for Cebu to rise further. After all, who wouldn't want to live in this prominent city where coastal paradise is just a short drive away?
Mactan International Airport
National and international transport links
Cebu City is also incredibly well-connected with the Philippines and the rest of the world. Your main point of entry here is Mactan-Cebu International Airport, which has been acclaimed for its elegantly designed terminals. Not only does the airport connect passengers to key hubs like Manila and Davao, it also serves as a convenient gateway to major international cities like Singapore, Tokyo, Seoul, and Hong Kong, and even farther afield like Doha and Istanbul.
Booming infrastructure developments
Exciting big-ticket infrastructure projects in Cebu are scheduled for completion. This April 2022, the ₱30B Cebu-Cordova Link Expressway opens, improving travel time between mainland Cebu and the rest of the Mactan Island and its beach resorts.
Cebu-Cordova Link Expressway
(Photo courtesy of CCLEX)
The Metro Cebu Expressway, which is expected to ease travel in north and south Cebu, is also anticipated to launch this year. Meanwhile, the Cebu Bus Rapid Transit, a component of the Metro Cebu Integrated Intermodal Transportation System, will be partially operational by the end of 2022 and fully operational early 2023.
Other major infrastructure developments in Cebu include the 4th Cebu-Mactan Bridge and Coastal Road Project (target completion date is January 2028) and the New Cebu International Container Port (which just started bidding February 2022).
Plenty of opportunities and amenities
Business opportunities in Cebu City often happen in two of its most notable districts, the Cebu IT Park and Cebu Business Park. Here you can find major financial, retail, and IT companies. It has also been a primary BPO destination and even part of the top cities for BPO in the world.
Cebu Business Park
Apart from its busy financial districts, another lifeblood of the city is the Port of Cebu, a logistical powerhouse as the second-largest domestic port in the country. It links with other destinations in Visayas and Mindanao and brings in goods from all around the world. If you need supplies for your home or your business, you'll never be too far off if you live in Cebu.
A vibrant lifestyle in and out of the city
Who says you have to move to the Gold Coast or Honolulu to experience world-class city and beach living when you can get it right here in Cebu? In the Queen City of the South, you can find all of the familiar retailers and global brands you love. From its restaurants and malls to high-end designer labels, the city has it all for you to wine, dine, and indulge.
Cebu Sumilon Island
Through its successful reclamation efforts, there's also more room for you (and the rest of the world) to live the high life in Cebu. The South Road Properties, where Sanremo Oasis is conveniently tucked in, is an exciting hub that spans 300 hectares. It will be housing plenty of retail, office, casino, and residential developments by the sea.
And if you want to get away from the world after immersing yourself in it, you can easily escape to Cebu's world-class beaches and adventure experiences. Whether you want to see whale sharks in Oslob or simply comb along the powder-white shores of Malapascua Island, the province can easily prove to be a soothing escape.
What to remember when getting a condo in Cebu
Investing in a condo for sale in Cebu means you'll be having a prime piece of this beautiful region. Here are some factors to remember when making the big purchase.
1. Consider the quality of its security.
Cebu is a relatively safe city, but still, having the right layers of security will make or break your investment. When looking for a condo, check if there's plenty of security personnel who guard the property round the clock, as well as CCTV cameras to help track the comings and goings of residents, visitors, and personnel in common areas.
2. Will you settle for high-density living or a more spacious layout?
The Queen City of the South offers a variety of residential developments for its residents. Reflect on the kind of lifestyle you want to pursue. If you're opting for a condo, choose green, low-density communities that will allow you to breathe in the heart of the city. This way, you can avoid the hassle of living in a cramped home and enjoy greater relaxation and privacy.
3. Assess its proximity to key establishments.
We all know that location plays a big role in house-hunting. Make sure the condo you're looking into is located near Cebu's commercial hotspots – whether close to the up-and-coming district by the sea or in the glittering areas like uptown. This will definitely give you a financial, lifestyle, and educational advantage, particularly if you have children.
One Oasis Cebu
Ready to live your dream resort lifestyle in Cebu?
Make it happen with Aspire by Filinvest, a trusted real estate developer that has been helping Filipinos achieve their dream homes for generations. If you think an Aspire by Filinvest condo for sale in Cebu is for you, inquire now! Call our sales hotline: (02) 8-850-0888 / (0919) 076-4836.
Aspire by Filinvest lets you live your dream life with all the space and greens you need – whether you're in the heart of the city or thriving in the suburbs. Greening the way forward, Filinvest continues to build the Filipino dream with sustainable, future-forward principles that ensure healthy and quality living in the new normal and beyond. Click here to explore our mid-rise communities nationwide.